Organization & Responsibilities
The FPPC is composed of five members appointed for staggered four year terms. The Chair and another member from a different political party are appointed by the Governor. Other members are appointed by the State Controller, Secretary of State and the Attorney General. No more than three Commissioners may be from the same political party. The Chair is the only salaried, full-time member of the Commission and together with the Executive Director oversees the routine business of the Commission and its staff, subject to the overall direction of the Commission. The Chair acts for the Commission between meetings and provides policy priorities to the staff.
The Commission's staff is separated into four divisions: Legal, Administration and Technology, Enforcement and Audits & Assistance Division.
FPPC Organizational Chart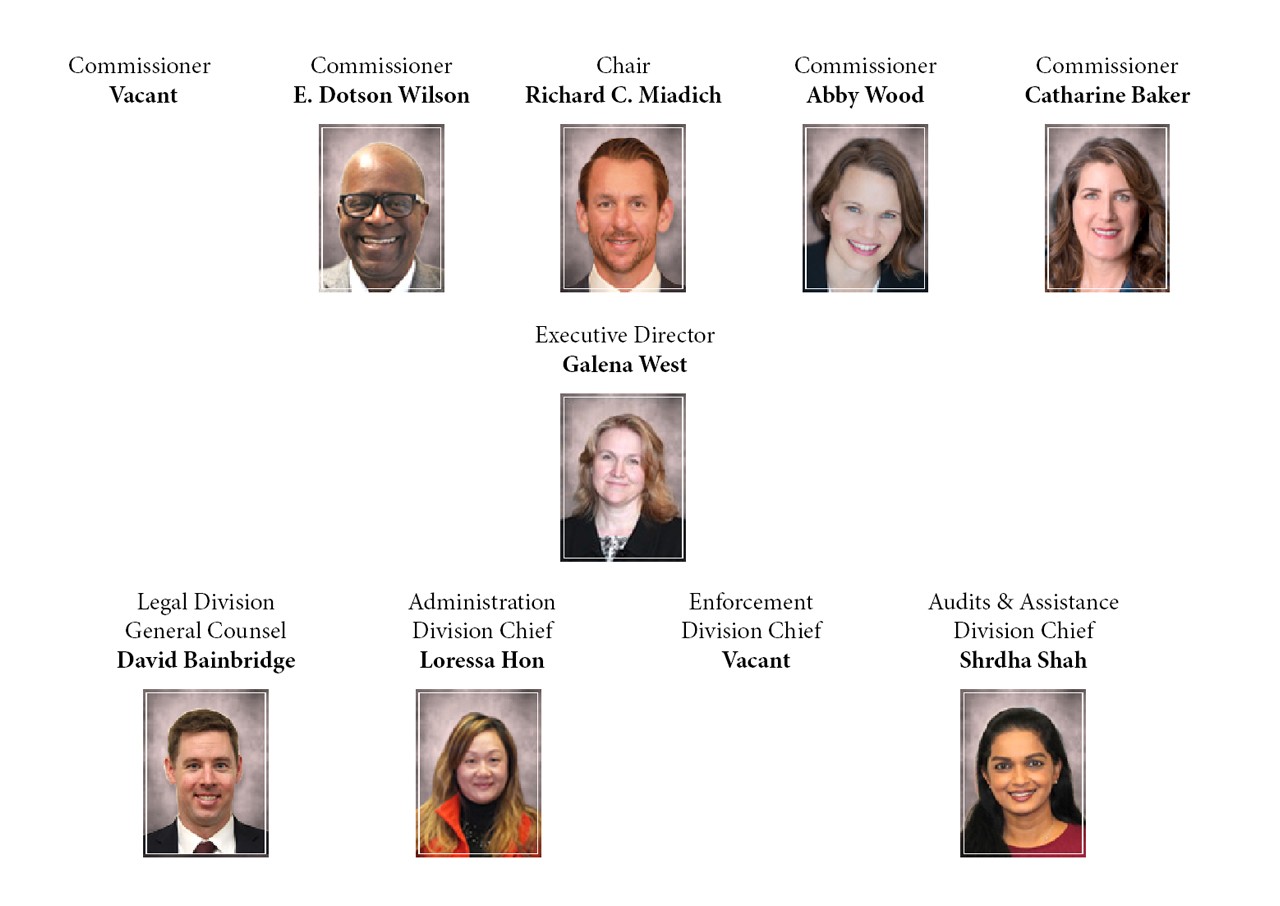 Description of Image from top left to right: Commissioner, Vacant, Commissioner E. Dotson Wilson, Chair Richard C. Miadich, Commissioner Abby Wood, Commissioner Catharine Baker. Middle image: Executive Director, Galena West. Image from bottom left to right: Legal Division General Counsel, David Bainbridge, Administration Division Chief, Loressa Hon, Enforcement Division Chief, Vacant, Audits and Assistance Division Chief, Shrdha Shah.
Fair Political Practices Commission
1102 Q Street, Suite 3050
Sacramento, CA 95811
General Contact Line: (916)322-5660
Advice Line: 1-866-ASK-FPPC (1-866-275-3772)